SAVE WEIGHT !
Use these CLAMPS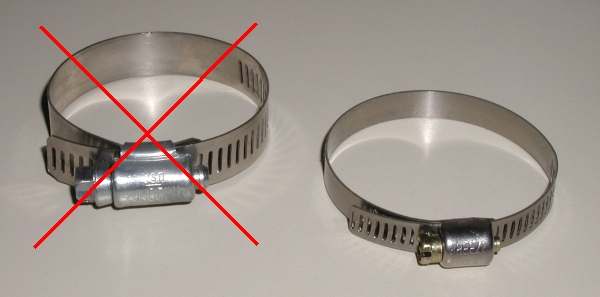 AUTO STORE CLAMP LIGHT WEIGHT CLAMP (5/16" Band)
Why go to the hardware store or your local auto store to purchase clamps for aircraft?? Use these clamps and save weight! ALSO, take advantage of their smaller size. These clamps are 5/16" wide and feature a much smaller screw. This will come in handy when fitting into tight places under the cowl!
This ALL stainless steel, 5/16" clamp, accommodates diameters from 1-11/16"to 2-1/4" (1.6875" to 2.25").
Simply CLICK the PayPal logo to the left to pay by credit card.
or click here to see other Methods of Payment
Ohio Residents will pay 7.5% tax.