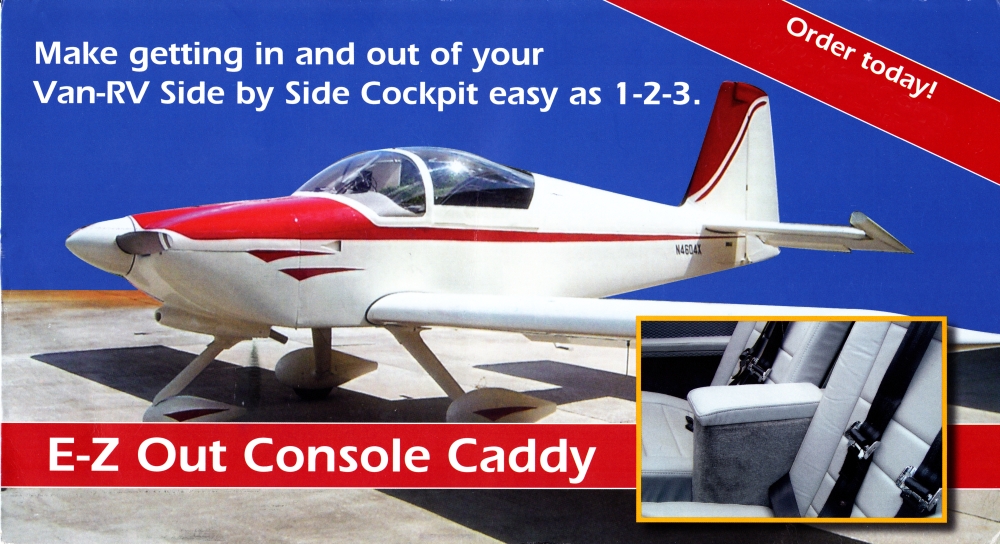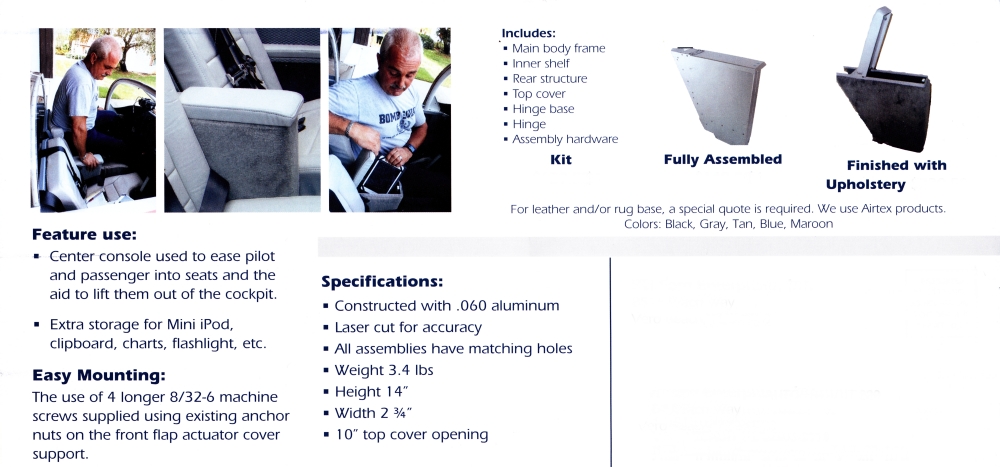 Simply CLICK the PayPal logo to the left to pay by credit card.
or click here to see other Methods of Payment
Ohio Residents will pay 7.5% tax.
RV-14, E-Z Out Center Console - FULLY ASSEMBLED,
Model: EZ-ASSY, $169.00
This kit consists of bare aluminum parts and fasteners. The assembly can then be left as is, painted, or covered in material by the customer.
PLEASE select SHIPPING OPTIONS before adding to CART.
RV-14, E-Z Out Center Console - COVERED, (Material supplied by customer)
Model: EZ-COVERED, $249.00
This assembly consists of the EZ-Out Console fully assembled and cover with material, vinyl or leather of the customer's choice. The assembly will be covered by our upholstery business. The customer understands that he/she will supply their own material to our upholstery business. For the RV-14 E-Z Out Console, the customer will supply a minimum of (37" x 14") piece of material for the console base and (7" x 18") piece of material for the lid. We will cover the unit and ship it when finished. We primarily use materials from Airtex Interiors http://airtexinteriors.com, . . BUT, you may use a material supplier of your own choice.
NOTE: PLEASE DO NOT send your material to our address. We will provide an address after your money transfer for the console.
RV-14 CUSTOMER FINISHED PICS
CLICK THE PIC for more DETAILS
____________________________________________ _____________________________________________
RV-6, 7, & 9 pictured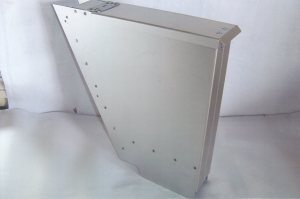 RV-6, 7, & 9 pictured - (Upholstered, Material + Leather)