RV-6, 7, & 9, E-Z Out Center Console - FINISHED ALL (VINYL or LEATHER),
Model: EZ-Finished w (ALL Leath or Vinyl) $269.00
This is a completely assembly E-Z Out center console. It is covered by all Vinyl by us to the customer's specifications.
PLEASE select SHIPPING OPTIONS before adding to CART.
RV-6, 7, & 9 pictured - (Upholstered, Material + Leather)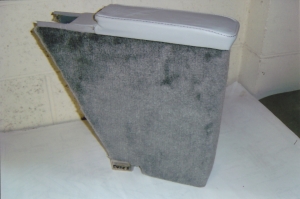 Item -