and

Below are EXAMPLES of how others have mounted their equipment for their FPS-Plus.
These are only examples. It will be left to the individual builder to determine whether these examples are the correct method for your experimental aircraft project.
FLAP POSITION SENSOR
MOUNTING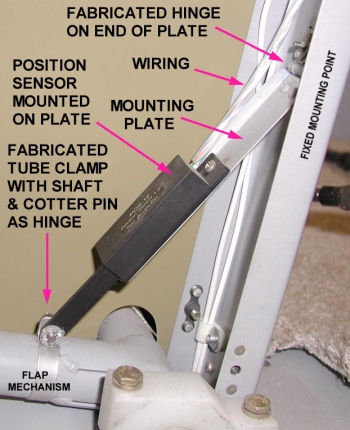 The sensor above is the POS-12 from the Ray Allen Company.